Back To The Basics of Our Faith
Do you remember where you were when God first became real to you?
Can you think back to that first supernatural experience you encountered with Him?

Often times when I'm preoccupied with the daily hustle and bustle of life, I quickly forget how SUPREME God really is.
I mean, it happens to all of us, right?
We have bills that need to be paid, jobs we have to report to, families we have to serve, and additional organizations that we are obligated to.
Some of us have children that we have to keep alive every single day (shout out to you parents out there) and then we try to budget in some quick devotions and prayer time so we can stay sane.
It's natural to forget that we serve a limitless, powerful, and matchless God who understands everything we go through (see Psalm 147:5).
It's completely natural.
However, God has called us to be spiritual beings in this walk with Him.
But, let's be real…it's easy to become distracted. Our friend Nicodemus had a problem focusing on the natural as well when He asked Jesus the following:
How can anyone," said Nicodemus, "be born who has already been born and grown up? You can't re-enter your mother's womb and be born again. What are you saying with this 'born-from-above' talk?" (John 3:4 MSG Version)
Now let's be clear, Nicodemus was talking to JESUS! Not a mere preacher, not his life coach, not his therapist. He was speaking to THE SAVIOR OF THE WORLD and still could not comprehend.
Jesus responded to Nicodemus with a charge for him to elevate his current state of mind:
Jesus answered, "Very truly I tell you, no one can enter the kingdom of God unless they are born of water and the Spirit. Flesh gives birth to flesh, but the Spirit gives birth to spirit. You should not be surprised at my saying, 'You must be born again.' The wind blows wherever it pleases. You hear its sound, but you cannot tell where it comes from or where it is going. So it is with everyone born of the Spirit."(John 3:5-8 NIV Version)
If we can be honest, we all can be a little Nicodemus-ish at times. I know I can. During those moments, God often brings me back to the very first encounter I had with him. I was six years old listening to a cassette of "I Remember Mama" by Shirley Caesar.
Towards the middle of the tune, Pastor Caesar testifies and states, "It's hard to come in contact with Jesus and still be the same. I don't care who you are, you can be the chiefs of sinners, but you will never be the same."
Now, this song was released years before I was ever even thought of and I couldn't possibly understand anything about the artist or Gospel music at six years old.  However, I just simply remember an overwhelming feeling of warmth, love and gratitude surrounding me and tears streaming down my face in my room that day. I didn't know what God was trying to tell me, but I just knew He was real.
When life gets busy, I flash back to those moments when God showed me just an ounce of His power. I repent for putting Him in a box with my natural thinking and I'm grateful for another opportunity to show others who He really is.
I encourage you to do the same.
Your aspirations and life obligations may very well be in alignment with your purpose. However, if God isn't included, then it will be in vain.
Before you attack your day and crush your goals, pause and remember who God is to you. Invite Him into your ambitions. Recount your own testimonies of His faithfulness, even when you didn't understand the purpose.
Trust Him and just get back to the basics of your faith. You'll be so glad you did!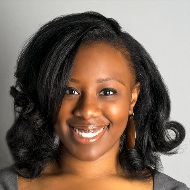 Vannesia Darby is an experienced, results-driven digital marketing consultant who has launched successful online campaigns for brands such as Sony Music, Universal Music Group, and the YMCA. A dynamic public speaker and writer, she helps others pursue their passions while creating a vibrant culture of success.
Her candid and thought-provoking blog posts have been published on online outlets such as Teen Vogue, Blavity, Thought Catalog, and Madame Noire. Owner of the digital marketing agency MOXIE Nashville™, she strives to uplift others through various in person and online media efforts. Visit http://www.moxienashville.com/
Comments
Comments